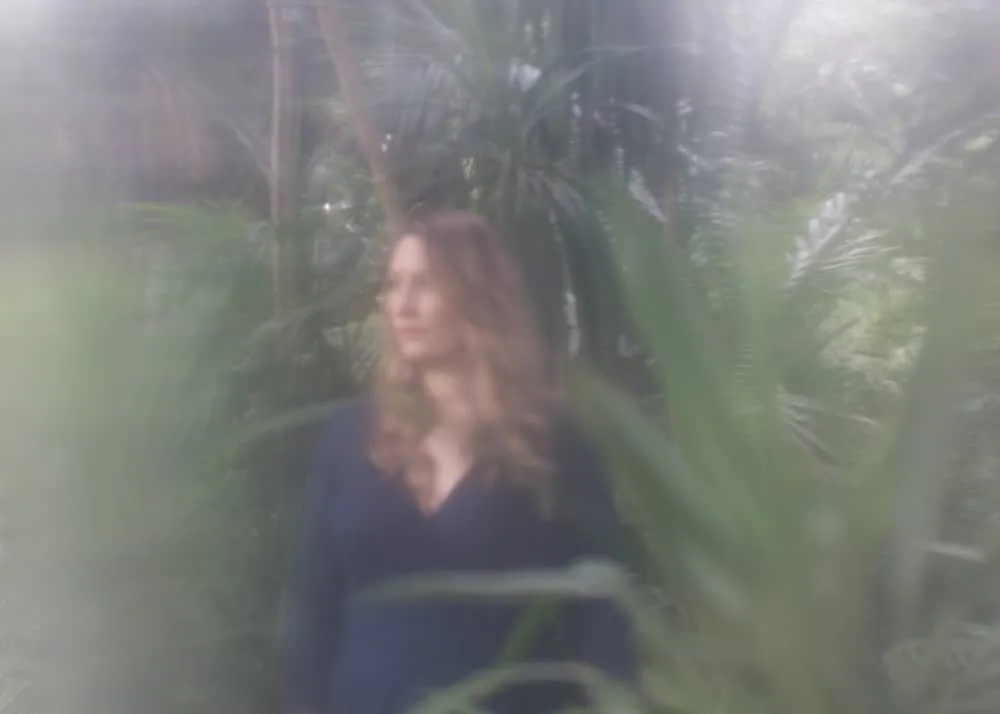 Becc Ország is a Melbourne based artist working predominantly with drawing.  Ország's practice is primarily an investigation into sacred space and religious experience, in which she explores the practice of idolatry, the relationships between the man made monument and concepts of the holy, sacred and divine.
Since graduating with a Bachelor of Fine Art (Drawing) from RMIT University in 2010, Ország has exhibited widely including the recent exhibitions Mirror Drawing at Neon Heater Gallery (Ohio) 2018, Analogue Art in a Digital World at RMIT Gallery (Melbourne) 2018, Imagine at Gippsland Art Gallery 2018, Dark Symmetries at PS Projectspace (Amsterdam) 2017 and Sanctuary at Nicholas Projects (Melbourne) 2016.
Ország was awarded the Hazelhurst Emerging Artist Award (2015), Highly Commended in the National Churchie Emerging Art Prize (2013) and awarded the Siemens-RMIT Fine Art Traveling Scholarship (2009).  She has been a finalist in numerous prizes including The Dobell Prize (2019), The Blake Prize (2018), The Adelaide Perry Prize (2018, 2016), The Paul Guest Prize (2016), National Works on Paper (2016) and The Incinerator Award for Social Change (2017, 2015).
Interview with Becc Ország
How do you describe your work to others?
I make delicately detailed graphite drawings that appear at once both otherworldly and familiar, often evoking a sense of ritual or sacredness.
Do you have a preferred medium?
I love simple graphite and paper for their rawness, purity, immediacy, accessibility and fragility.
How do you begin new work?
Usually each work is informed by the last, so I'll have vague idea of the tone I want it to have, though I never actually have an image in my head (or on paper) of what it will look like.  I'll spend days going through my extensive image library and still inevitably end up down a google images wormhole with 30 tabs open, looking for that one special image that for whatever reason punches me in the gut.  That image then becomes the first piece of a digital collage which eventually becomes a drawing.
Do you tend to work in series or do you see your body of work as a continuation?
My work is one large pilgrimage, I generally need to be in the midst of one work before I can get an idea of where the next work may be.  Planning far ahead or making a series with a beginning and an end is a skill that still evades me.
What attracts you to your subjects?
Histories, lived experience, dichotomies and anything that evokes an experience of the uncanny.
What do you use as reference material?
The ideas come from just existing and observing in this world, and from personal history.  The imagery itself is referenced from found photographs, particularly accidental/candid and forgotten photographs either found online, in old books, magazines, instruction manuals or religious texts.  I like to make sure that any places or people I reference are unidentifiable/anonymous.
Do you work intuitively or more consciously?
Intuitively definitely, more often than not I understand why I'm making but don't really understand what I've made until long after its made, if even then.
Where do you create?
I work from my home studio, a converted garage with lots of natural light, too many plants and 3 cats.
Do you have a studio ritual to start the session?
I change into my most comfortable clothes, blast the heater/aircon, make a hot drink, put on background noise, some music or a TV series to keep me a good kind of distracted, locate at least one cat and then just sit on the couch and wait…
Do you enjoy coming up with titles?
Yes and no.  The titles are quite intrinsic to the work and it can be quite stressful working them out, but very satisfying once it's done.
What's your favourite part of creating?
When your eyes are so tired and blurry that you finally start believing the work looks amazing and brings with it the welcome relief of oh of course I can do this!  Also going back to a work after a decent break and seeing it with the eyes of a viewer, rather than a creator, there's a point where the work becomes alive again, often I miss that when I'm trapped in the minute details of making a piece.
What advice would you give to your emerging self?
Never lose sight of why you do this.
How do you alleviate the down times?
After every exhibition, and lately just right before every deadline also, I'll redecorate, rearrange and do a big clean out of my studio space.  I need to make sure my studio is super orderly, inviting and a constantly evolving space that I want to spend time in even if its just to relax in.