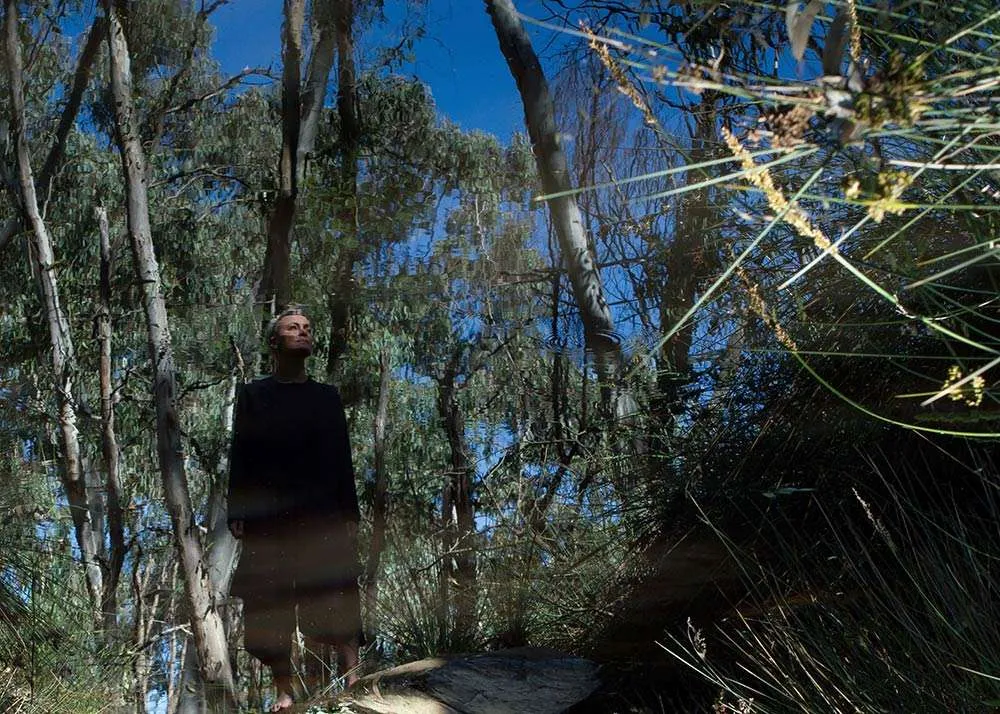 Belinda Fox is a multidiscipline artist, working in printmaking, painting, ceramics, and sculpture. Her work, which is often described, as beautifully rendered and technically accomplished. It investigates fragility and imbalance in an increasingly unstable world.
She has won numerous awards for her printmaking and drawing including the Paul Guest Drawing Prize, the Burnie Print Prize and the Silk Cut award for lino-cuts. She has received funding grants to undertake artist in residencies in USA, Greece, Singapore, Darwin, Perth, Sydney and Tasmania and she has participated in major survey exhibitions of contemporary Australian printmaking in the UK, China and Australian Regional galleries.
Her work has been displayed at the National Gallery of Australia and collected by National, Regional and Corporate collections globally. In 2015 Goff Editions published a monograph Back to the Start charting Fox's career to date.
Belinda Fox is currently based in The Netherlands.
Interview with Belinda Fox
How do you describe your work to others?
Umm I usually say please go to my website! My work is a combination of figurative and abstract elements that investigate the precarious balance we traverse as individuals and more broadly as a species of being amazing and being terrible. Human nature is so full of inspiration and revolution in equal measures. I spend most of my time exploring this contrast. I predominantly paint but I also work in printmaking, sculpture and ceramics.
Do you have a preferred medium?
I tend to use different mediums for different purposes depending on the project, but I prefer handmade things in general – so my preferred mediums are traditional in that sense.
How do you begin new work?
Reading, thinking, writing in my journal, stressing, overthinking, feeling hopeless – then I just start something. From that sheer frustration all the reading and writing and thinking does create a spark that finds its way into the work but not usually how I first envisaged it.
Do you tend to work in series or do you see your body of work as a continuation?
I try to create a 'theme' for the year to base exhibitions on. I find this really helps me explore an idea well. But I would also say within those 'themes' my work is just explorations of a continual central idea that I am always trying to improve upon.
What attracts you to your subjects?
Things that impact on my life, my personal take on being human, things that I care about.
What processes do you use to bring your ideas to life?
Painting, drawing, ceramics, sculpture
What do you use as reference material?
Photos, travel, internet searches.
Do you work intuitively or more consciously?
I have a basic idea of what I am trying to convey but how it turns out is very intuitive. I hope the thought that has gone on before I begin finds its way organically and emotionally into the work without me over intellectualising it.
Do you aim to create the finished piece exactly as you envisioned or enjoy allowing it to develop organically?
No, it really develops as I go in most instances, except printmaking where planning is more necessary. Even then the 'happy accident' is almost needed to create an interesting image for me. I try to find strategies to create an open-ended image that can evolve and divert to a new direction if required. The best images are by far the ones you almost feel are telling you what to do without you knowing where they are heading. It is incredibly exciting, extremely confronting and rare, but totally where the best works of mine have been made.
What's your favourite colour to work with?
Indigo
Where do you create?
Currently – in my new studio in Den Haag. I have only had the space for a month. It is huge – the biggest space I've ever had so that will no doubt influence the type of work I make in the future. It's exciting.
Do you have a studio ritual to start the session?
I try to go running or bike ride in the morning. Exercise is actually very good for my creativity. Check emails, social media, cup of tea, music on, lets go!
What's your favourite music to work to?
It changes depending on the show. Right now I am listening a lot to Kurt Vile. Past shows have centered around Brian Eno and Jay Mascis, Talking Heads. I often go on tangents where I can only listen to that music every day for the whole duration of a show. Song titles are often used for artwork titles as they become very meshed with the work. Music is very important to my working ritual.
Do you enjoy coming up with titles?
Not usually. I find it really hard to articulate myself period with words! But my titles are not random. They are important – but they are not easy to do!
What's your favourite part of creating?
Using my hands, making something. Learning new techniques, meeting inspiring craftspeople, reading about great artists, seeing great artwork. The fact it never gets easy, and it never gets boring…
What advice would you give to your emerging self?
I would say not to worry that you don't know anything – that's what being young is about. Learning from older people is a great gift and being inexperienced is not something to feel bad about. So don't be embarrassed, enjoy learning and listening and taking it in. Experience can only come through time and to be a great artist some people need their whole life to do it well. And that's cool – because it means you never get bored doing your job, and you will never lose the drive to keep improving. That is a gift – so also be patient!
Have you ever worked with a mentor?
Actually foremost is my husband. He is a pretty amazing person. I am constantly asking for his advice on my work but also on professional situations that are tricky. He seems to always know what to do.
But another person is The Honorable Paul Guest QC. We met when I won his drawing award in 2009, the same year my daughter was born. We became fast friends from then on and I have never met anyone quite like him. He is a fierce competitor, super smart, dangerously funny, and incredibly generous with his knowledge and support for the arts. He is always giving me great advice, reminding me of the big picture, and just being a good friend. Through his own incredible life story he shows me what toughness and courage it takes to be top of your game.
How do you alleviate the down times?
I try to not have really big breaks from work. The longer I have time off the more my mind over thinks things and loses its confidence. When I have post exhibition blues I find just being in my studio anyway helps. I potter about, wait for the bad feelings to pass. It's hard sometimes. I also have holidays with my family that are important to get away from the routine of life and get inspired again. My daughter also reminds me of perhaps not stressing so much. I watch her bravery as a young child learning so many things day to day, being such a risk-taker – she keeps things in perspective for me.
What defining moments have you experienced within your practice?
1) Leaving high school without finishing to pursue my dreams to be an artist,
2) leaving my fantastic job as a head printer and studio manager to become a full-time artist,
3) leaving Australia to explore the wider world of art and get representation overseas.
Umm a 'leaving' theme seems to be going on here…