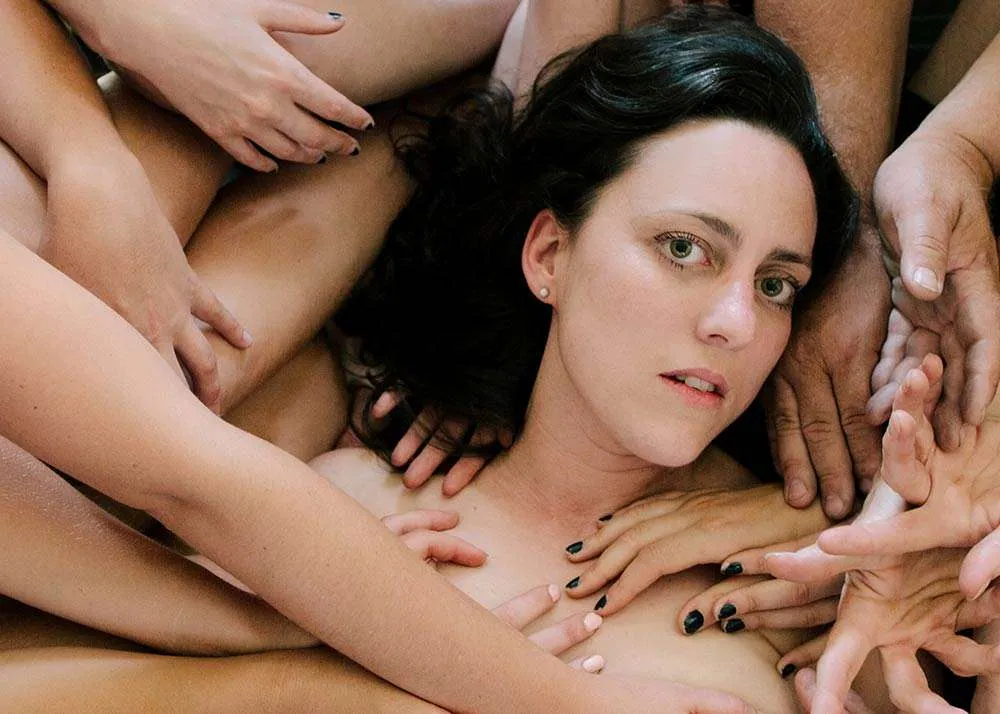 Australian-born, New York based Bonnie Lane has received grants and awards from the Rudin Foundation, American-Australian Association, Australia Council for the Arts, National Association for the Visual Arts, and the City of Melbourne.
She has held solo exhibitions in New York at 80WSE Gallery and AC Institute, and in Melbourne at Anna Pappas Gallery and Linden Centre for Contemporary Arts. She has participated in artist-in-residence programs in Norway, Portugal, South Korea and the USA, including the Seoul Museum of Art and the Vermont Studio Center.
She has exhibited work at Chasm Gallery, Brooklyn; the Seoul Museum of Art Nanji Gallery; Art-Athina, Athens; Atelier 35, Bucharest, Romania; 91mq Project Space, Berlin; YouYou Gallery, Guangzhou, China and Harvestworks Digital Media Arts Center, New York, among others.
She is a 2016 MFA candidate at New York University and received a BFA from Victorian College of the Arts and an Honors Degree from Monash University.
Bonnie Lane is represented by Anna Pappas Gallery in Melbourne.
Interview with Bonnie Lane
How do you describe your work to others?
I have a strong background in video art, however I currently work in a variety of visual mediums and am constantly redefining the 'meaning' of my work.
I like to think of myself as an anthropologist of human sexuality and desire (or lack there of) within contemporary western society. Observing, reflecting, and critiquing the ways in which physical engagement is rapidly changing as a result of the increase in online communication and digital platforms.
I am not necessarily approaching this with a defined position and my ideas are constantly changing. As an active participant in both online and physical exchanges, I much prefer for my work to pose questions and ask the audience something about themselves rather than providing answers.
I do however think that the resulting works show my own (and maybe others) need for something tactile by bringing images and objects off the screen and into the physical world. I have a strong need for this and I believe it is both a natural personal desire and also comes as a result of being reduced to a world of images and text.
I am compelled to expose private experiences that may be thought of as 'wrong' but are actually relatively common. I do like to antagonize my audience a little because this provides me with personal entertainment, however I do this through humor which is of course one of the best ways to talk about serious and difficult issues.
I am constantly questioning (and being questioned) if my own ideas and desires are relatable or if I do in fact have quite a different mentality to most women I meet (mainly in my relationship to the objectification of men). I have often thought and been told that I 'think like a man' which I find an interesting idea to explore by questioning if this is something that is learned or inherent to gender.
I place myself in positions within my own personal life that allow me to be an observer (and/or participant) of human (hetero)sexuality and desire, and I love to challenge the prescribed roles of the male and the female characters within sexual dynamics which is in a constant state of flux.
Do you have a preferred medium?
I came into the MFA program at New York University nearly two years ago as a video installation artist, a medium I had been working seriously in since 2009. I have always had a 'secret' side practice in other mediums yet I had not exhibited these works in years. During my time at NYU I made a conscious decision not to exhibit over the two years so I could focus completely on my studio and really develop these other areas of my practice. Having no one in New York know my previous work has been a blessing in disguise and gave me a freedom to experiment in new territory.
My practice has now expanded to incorporate sculpture, photography, writing, collage, and living sculptures/live performance while keeping video as my primary base.
Each medium I work in provides me with a different kind of satisfaction. Writing is very calming and meditative and is practical in the sense that it doesn't require any space, while collage and sculpture give me the physical satisfaction that I need so I don't go crazy.
My latest love is performance. I have resisted this part of myself for years and I believe this was a reaction to having grown up in a family of performers, as I always love to go against anything that is expected of me. I have really only just started working in this medium, mainly through video documentation and by turning real men into sculptures to be observed.
I think that my main medium is actually my real and fictional personal life and I consider a lot of my interactions with other people, even when completely undocumented as artworks within themselves, like personal performances with only one audience member, myself.
How do you begin new work?
I have had a sketchbook and a writing book by my side since I was 15-years-old and so this is usually my starting point. Something I see or experience will trigger ideas that I will then draw, plan and write about. My studio is covered in pieces of paper and hundreds of sketches. I do not have enough time to see all of these ideas into fruition so I usually let them brew for a while and then naturally create the ones that I can't get out of my head. Once I have an idea I become obsessed with it in and remake it different mediums such as the bodiless male head that I continued to explore for a year in drawing, collage, short stories and poetry, sculpture and video.
Do you tend to work in series or do you see your body of work as a continuation?
I definitely work in projects depending on what is directly happening in my personal life. However when I look back on my work there are obvious links between all the pieces but this may not always be apparent to the audience.
I can easily look at my work as a timeline of my life and I can see exactly what was going on in my head at the time of creation even though most of often I was unable to comprehend it at the time.
What attracts you to your subjects?
Hot boys! Haha but definitely desire, sexuality, connection and disconnection, beauty, eroticism, fantasy, and narrative.
What processes do you use to bring your ideas to life?
I have an endless catalogue of 'home' movies, text messages, emails, and photos that I am currently working with… then comes everything I have mentioned above. I usually work through an idea in different mediums unless I have a clear vision of exactly what a work needs to be which often happens in video.
What do you use as reference material?
Currently I use Tinder, craigslist, my phone and other people.
Do you work intuitively or more consciously?
Absolutely not conscious of it. Any time I have ever tried to work through meaning first, then production, it always feels backwards to me and ruins the energy. I always work intuitively and set the 'meaning' aside for later reflection.
Do you aim to create the finished piece exactly as you envisioned or enjoy allowing it to develop organically?
Both! It really depends on the project. Sometimes I get a really clear vision and know exactly how I want the piece to be and execute it according to that. Other times I am just wandering around the studio picking up bits and pieces and sticking them together.
Where do you create?
At the moment I am extremely lucky to have an amazing large and private studio in the East Village in Manhattan through my MFA program. Unfortunately I only have 3 weeks left here and then I'm out on my own again. I generally write and draw at home or in cafes, leave the messy stuff for the studio, and create my polymer clay sculptures at home and bake them in the oven while I'm watching crappy TV. My practice is pretty adaptable so I'm planning on making smaller works and focusing on writing and performance when I become studio-less and will be working from home for at least a few months…
Do you have a studio ritual to start the session?
I've never been good at routine! Coffee first… the rest changes daily. I usually save the morning for writing but if I'm in the middle of a big project I tend not to sleep much and work through the nights. Lately I've taken to using the MFA critique room on Friday nights to blast pop music, mess around with projections and dance!
What's your favourite music to work to?
At the moment I am listing to super cheesy 80's and 90's pop saved as a folder I called 'dance list'. These are the songs I want to use in my dancing videos that are currently in the making. Since making my first dancing video Show me what I asked for 2016, in which I am dancing to Diana Ross 'Upside Down' I realized that I need to listen to a song over and over in order to make the work. Otherwise I generally like to listen to Depeche Mode and Nine Inch Nails in the studio.
Do you enjoy coming up with titles?
Love it! Words are very important to me and I have lists on my computer and in books that are just for titles. In my recent MFA thesis exhibition My Daddy warned me never to talk to strangers at 80WSE in New York I created titles that give really subtle indicators to the text or images that appear in the pieces. I wanted the titles to add a second layer of questions. I titled a piece with a text message bubble that reads 'Goodnight Slut ;)' as Good Boy 2016, my reasoning being that I wanted the audience to question if the text was sent from a male to female or female to male and challenge traditional notions of the word slut.
What's your favourite part of creating?
The very beginning. When an idea strikes and you just start going for it in the studio. The part I find really difficult is finishing works, adding the final touches, which are usually pretty boring processes such as small editing jobs in video.
What advice would you give to your emerging self?
You will be an artist forever. You don't have to get everything right away and when that does on occasion happen it is often not the best thing because you can go out as quickly as you came in. Something I still need to remind myself of is when there are low points in production due to time or space it does not mean you are no longer 'an artist', you are in this for life and there will always be ups and downs, but you always have to keep making otherwise you will get depressed.
Have you worked with a mentor?
I have had many mentors in my life, both formal and informal. One of the best things about my MFA program is the amount of time we got to spend having one on one studio visits with some really amazing faculty. Whether they know it or not I consider artists Michel Auder and Leigh Ledare that I met through NYU as my current mentors. Though they have been hard on me at times they have very much encouraged me to continue making what I truly want to make even if it pisses other people off or is not always well received. I am a huge admirer of both of their practices and am so grateful to have been able to spend this time with them. Michel appeared in one of my video pieces Steps of Removal – Part 3 The Reflection (with Michel Auder) in which I documented the two of us in my studio watching and responding to a 'sex tape' that I had made in that very studio on the same couch that we were sitting on. This was one of the most fun and I believe successful pieces I have made in the past 2 years and I think it's awesome that he was happy to participate in my work.
How do you alleviate the down times?
I try to get better at lifting myself out of it but often I just have to wait it out, reminding myself that it always gets better. The most important thing for me to remember is that I must leave the house! I can become a bit of a recluse at times but if I head out and explore a new area of New York or go to a museum I know it will distract me from myself. Teaching both children and undergraduate students is actually one of the things that helps me out of these ruts most because I am concentrating on helping others with their artistic pursuits rather than indulging in my own boring misery.
What defining moments have you experienced within your practice?
I think the biggest and most important shift in my work came when I moved to New York at 29-years-old. Leaving my boyfriend behind in Los Angeles this was my first experience of being single ever in my adult life. This had a profound impact on my practice in that I was completely alone with my work. All of my ex's have been artists so we would feed off and inspire each other but I think at times I was also too heavily influenced. Because my work is very involved in exploring my own sexuality, well this is a pretty difficult thing to be honest about when you have to consider the feelings of someone you love and how your artwork will impact on them emotionally.