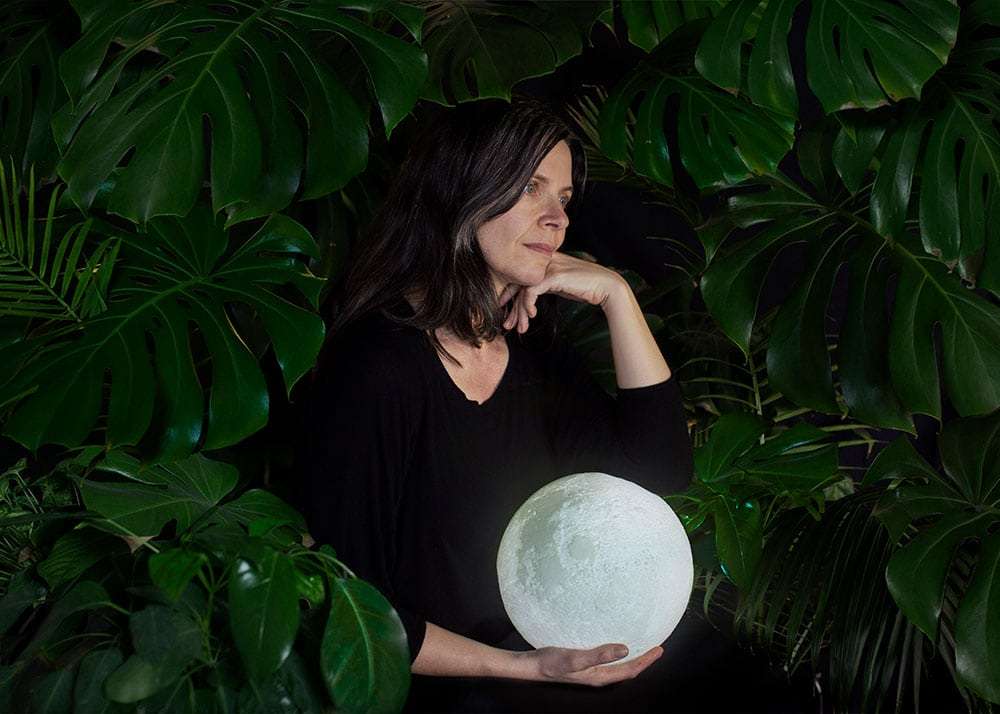 Catherine Nelson is an Australian artist, living in Belgium and the Netherlands,  who uses digital technology as her paintbrush creating landscape 'paintings' and animations.
After completing her art education in painting at the College of Fine Arts in Sydney Catherine quickly moved into the world of film and television. She created visual effects for films such as Moulin Rouge, Harry Potter, 300 and Australia. Her job as a visual effects artist has taken her around the world having lived in Milan, London, Rome, Reykjavik, Bratislava, Brussels and Australia. In 2008 she started her own art studio in Gent and Amsterdam and has since dedicated her time fully to creating her own art.
How do you describe your work to others?
Nature inspired photo collage.
Do you have a preferred medium?
Photography and video.
How do you begin new work?
With an idea inspired by a either a memory of a place or the place itself.
Do you tend to work in series or do you see your body of work as a continuation?
Both. I try to create new series whilst continuing older ones.
What attracts you to your subjects?
Beauty. There is also a temporal aspect – the idea that what I am witnessing won't remain the same.
What processes do you use to bring your ideas to life?
I take photos, hundreds of them. I always shoot too much and enjoy the looseness of the shoots. Bringing them into the computer is more time consuming and involves a lot of editing before I can even start the collage process.
What do you use as reference material?
Other photos where ever they come from.
Do you work intuitively or more consciously?
Both. It's always a combination. At a certain point the skill reaches a level where there is less thinking involved.
What's your favourite colour to work with?
Impossible to say – am still trying to figure it out.
Where do you create?
At home in my studio on the computer.
Do you have a studio ritual to start the session?
It varies but generally it's something like this – make some tea, sit down and start!
What's your favourite music to work to?
Silence.
Do you enjoy coming up with titles?
Sometimes.
What's your favourite part of creating?
When I have the idea and I have worked out how to do it and am about to start.
What advice would you give to your emerging self?
Take it easy.
How do you alleviate the down times?
Move with it. Stay quiet and remind myself that nothing lasts forever
What defining moments have you experienced within your practice?
Many. The more you do it the more they happen.
I think my favourite yet also the hardest defining moments are when I learn from mistakes. And they will keep happening. There are few givens for artists and the playing field is ever changing so I am always learning and relearning.
Like I said, it's hard but at the same time I love it.
What is the most memorable exhibition or artwork you have seen and why?
There are many but the latest was a recent animation by William Kentridge called More Sweetly Play the Dance. Powerful work. It is a huge multi projection work with animation, live footage and music. His work always has so much humanity. Always beautiful. Special artist.