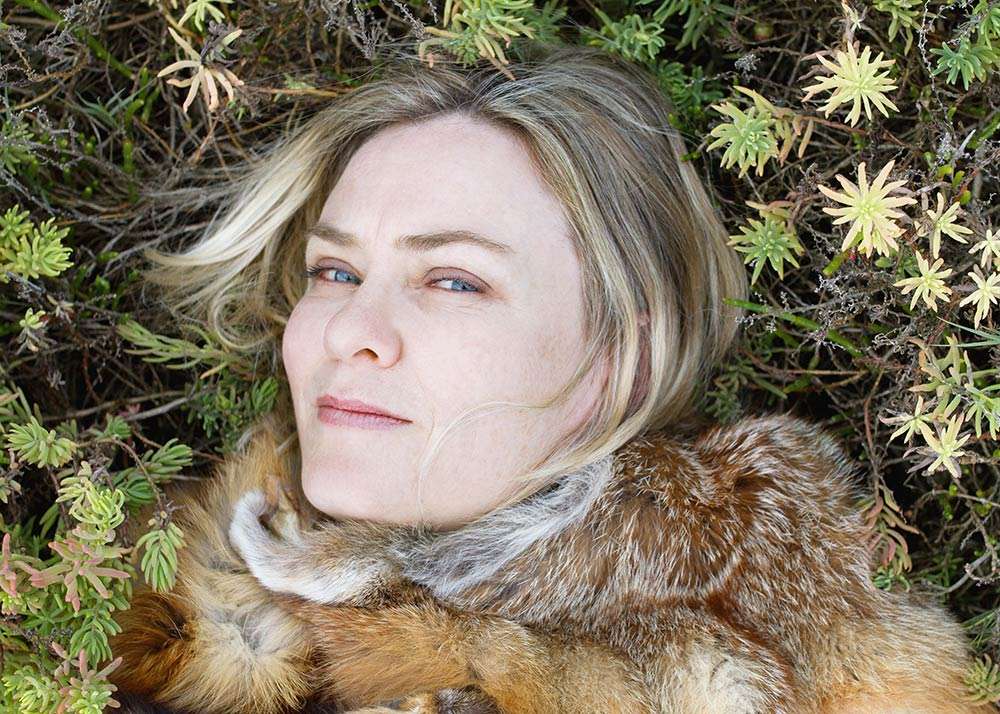 Emma Lindsay is an Australian fine artist, and her interdisciplinary practice has a focus on painting and photography.
Her Extinction Project began in 2007 as a contemporary record and series of portraits of Australian endangered and extinct bird specimens held in global natural history museums. Her interest is in human historical and contemporary relationships with biodiversity and the environment, and bearing witness to the urgent global problem of mass species extinctions related to the geological epoch now termed as the Anthropocene.
Lindsay graduated from the Queensland College of Art in 2009 with a Bachelor of Fine Arts (Hons 1) degree. She has been the recipient of an Australia Council Artstart Grant (2010), the Judith Wright Centre for Contemporary Arts and Arts Queensland Fresh Ground Grant and Residency (2010), and has been awarded residencies at BAER Art Centre Artist Center, Iceland (2011), Hill End Murray's Cottage Residency (Bathurst Regional Art Gallery, 2011), and at Point B Worklodge, New York (2014). Lindsay has been a finalist in the GAS Expresso Garage Award (2009), Churchie National Emerging Art Exhibition (2011), the Redlands Westpac Emerging Art Prize (2012), and the Waterhouse Art Prize (2014). Her work has also been the subject of a Studio TV Artbreak documentary (2011).
Lindsay's paintings are held in the public collections of the Baer Art Center (Iceland), Moreton Bay Regional Council, University of Queensland Art Museum, and World Museum Liverpool, and in private collections in Australia, Canada, Iceland, Switzerland, UK, and USA. Emma Lindsay is represented by the Heiser Gallery, Brisbane.
Interview with Emma Lindsay
How do you describe your work to others?
My work seeks to communicate the often invisible, strange, and important portraits or experiences of nature and humanity I have encountered in the world and in my research. Recent projects have been exploring the historical and contemporary relationship of humans and human culture with other species and the environment. Investigations into endangered and extinct species, climate change, polar melting, and other human activities of the Anthropocene transforming our planet, are at the heart of my work right now. Photography allows me to bear personal witness in documenting my subject matter, but paint enables me to imbue my personal history, time, and trace in the process of representing my subjects.
Do you have a preferred medium?
At the moment my main practice is focused on painting and photography, but I also work with interdisciplinary media depending upon the project.
Do you tend to work in series or do you see your body of work as a continuation?
I see my body of work as a lifelong continuation, based on a series of major projects that are interconnected. For example, for the last 7 years I've been working on my Extinction project which has been documenting extinct species held in natural history museums as a means to explore the critical issue of mass species extinctions occurring in my lifetime. This work led to a doctoral practice-led research project on extinct Australian birds that will be exhibited in 2016. My Iceland Dream Project of 2011 is one part of an ongoing investigation called the Anthropocene Project currently in development. As a rule I work from my own photographic and documentation material, and due to the nature of my interests, a lot of my art projects require research and travel to remote places nationally and overseas. Other factors include institutional access, and the finances to do the studio research. As an artist and mother I have had to be patient over time, to wait for the right opportunity, circumstances, and timing to undertake particular research for each project. I like the word project as opposed to series as it allows me to have this ongoing approach over time to make work.
What attracts you to your subjects?
Moments that sear into my brain and won't let go. Experiences that change the way I perceive the world. I have loved animals, plants and nature for as long as I can remember – it is the attraction of life itself, a knowledge I am never alone when I can see another living thing. The first time I walked into the archive of a natural history museum, and saw the hundreds of dead birds and animals- it was a moment that changed my life and focused my practice onto the possibility of immense loss. Predictions of mass extinction provoke great anxiety in me – I can think of nothing worse than the loss of biodiversity, of species I have always loved, disappearing. My attraction to my dead bird and animal subjects is in the communication of unique loss, to reveal their beauty even in death, but to remind also of the value of species that remain under threat of extinction. Each subject as an individual to me, worthy of equal value to a human being, and so I call the bird and animal paintings portraits.
What processes do you use to bring your ideas to life?
Photography, detailed structural drawing, glazing and impasto oil painting techniques. Video and sculpture/ceramics are other areas in which I like to play.
What do you use as reference material?
I use my own photographs as reference materials for current projects.
Do you work intuitively or more consciously?
I'm very conscious of the meaning of the work at the moment- right now I'm not interested in making work that has no meaningful purpose or focus. However, I appreciate intuitive processes also, and would like to incorporate more of this aspect into my practice in time.
Do you aim to create the finished piece exactly as you envisioned or enjoy allowing it to develop organically?
My finished pieces are a combination of detailed drawing, with an organic layered impasto process that 'physically' constructs the subject. The drawings are very structured and closely based to the photograph in order to make sure the representation is anatomically correct. However the impasto paint always takes a life of its own that I can't always predict. It's this part of the work I love making the most.
What's your favourite colour to work with?
White.
Where do you create?
Home studio and on residencies (when lucky).
Do you have a studio ritual to start the session?
Cup of tea before all else. Sit in the studio, turn on music or audiobook, check diary, start a basic task that needs doing or mix the day's palette.
What's your favourite music to work to?
At the moment it's London Grammar 'If you wait': it was the music I was listening to in my last NYC residency which is tremendously motivating for obvious reasons… Dire Straits or Radiohead does the trick too. Classical or jazz without singing when I need to focus.
Do you enjoy coming up with titles?
No. But at the moment I don't have to make up titles as the subject matter requires the correct name as opposed to a fiction 🙂
What's your favourite part of creating?
Painting in impasto- the texture is so thick and lush it looks like icecream, and the freedom of making is like play.
What advice would you give to your emerging self?
Believe in yourself sooner. Find your art people so you have a community of like minds. A 'proper job' is not the only way to live – you don't have to swallow that fiction. Move to NYC.
How do you alleviate the down times?
Most often I keep working. When one project/exhibition/opportunity is ending I have almost always set up another one with a deadline. If the 'mean reds' hit, I take a break, find joy in the garden, see a movie, connect with friends. But lately, I find reading artist bios always gets me back to equilibrium – every one of them goes through the same rollercoaster- once remembering that I usually always want to head to the studio.
What defining moments have you experienced within your practice?
Working every day for my last show, the good and bad days, brought discoveries that were always worth the effort. My hands and eyes know more about how to do things better with every painting, every photograph, every problem needing to be solved.
What is the most memorable exhibition you have seen and why?
The 2008 Cy Twombly Retrospective at the Tate Modern, London. Incredible to see his life's work in one place. A man who followed his creative freedom wherever he desired, a painters painter interested in history and the present, who valued time, paint, white canvas, and personal trace. Seeing the presence of his thumbprints stamped on the 'Treatise of the veil' support paper works at the Morgan Library in NYC last year gave me chills.
If you could ask any artist any question, what would it be?
Cave women and men painters – what was the reason or purpose for painting your animals on cave walls?