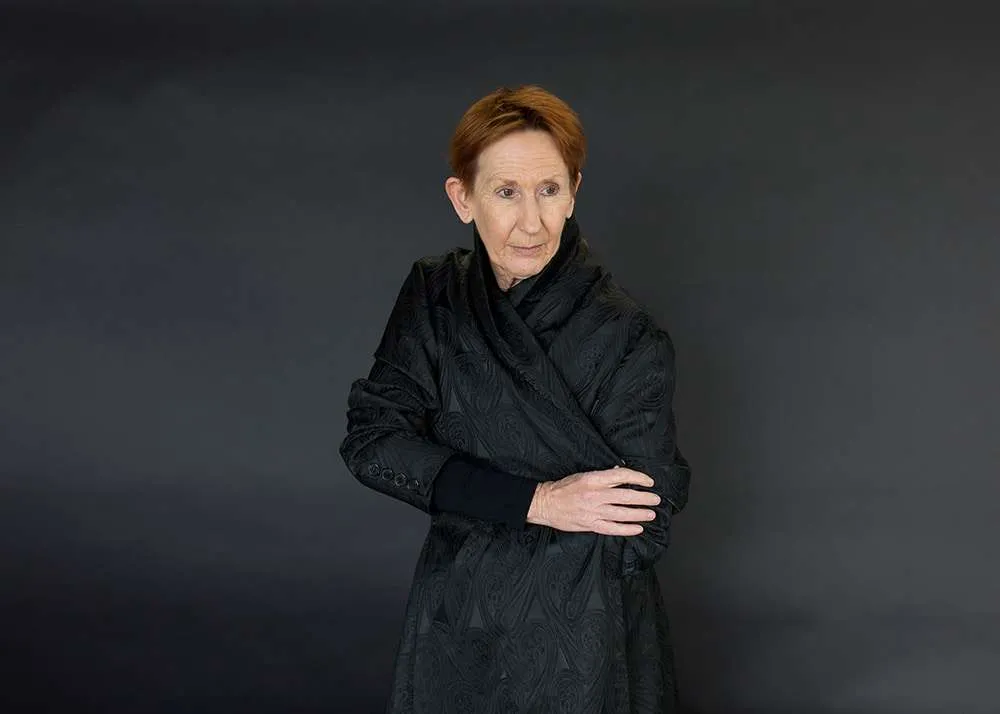 Jill Orr's work draws on land and identities as they are shaped in, on and with the environment be it country or urban locales.  Orr grapples with the balance and discord that exists at the heart of relations between the human spirit, art, nature and politics.
The Promised Land was presented in the inaugural Venice International Performance Art Week in 2012.  Jill received an Australia Council Fellowship to produce Antipodean Epic, for the Palimpsest Biennale #10, the Lorne Sculpture Bienniale, the Belo Horizonte Biennale, Brazil and Arthouse, Melbourne.
In 2018 and 2019, Detritus Springs, Laundry and Dark Night were commissioned by BOAA, Temporal Proximities and the Dance house, Dance Massive Program. Orr continues to probe the poetics and politics of place.
How do you describe your work to others?
I create site specific performances for live audiences and for stills and video cameras.  The performances for the camera don't have audiences so that the focus can be on making the images I imagine as either photographs or videos.  Performances with audiences are often fairly large -scale events that involve sound, light, sometimes projection and the site has often historic and natural resonance as a place of engagement.
Do you have a preferred medium?
Performance is a multi faceted medium that begins with the body and moves from there.  Meditations through dance, movement and focused physicality are the beginning medium and then equally favorite is photography and video.  I often need to draw and create small scale models. I love it all .
How do you begin new work?
In the imagination.
Do you tend to work in series or do you see your body of work as a continuation?
Well formally each work is a unique and distinct body of work but chronologically one work could not happen before another.  That's just the nature of time.  Some works do emerge simultaneously but they are realized separately and differently.
What attracts you to your subjects?
Politics, sites, personal resonance and the potential to communicate something beyond myself through the work.
What processes do you use to bring your ideas to life?
I imagine until I have to make the work.
What do you use as reference material?
This depends on each work.
Do you work intuitively or more consciously?
Initially intuitively then very pragmatically and consciously towards the end production point.
I always leave room in the performances for something unexpected to come up.
What's your favourite colour to work with?
My palette is pretty earthy.
Where do you create?
These days on site but it depends on the work.
Do you have a studio ritual to start the session?
I do my movement training as my studio practice.
What's your favourite music to work to?
Something abstract without language.
What's your favourite part of creating?
Dreaming – but everything really.
What advice would you give to your emerging self?
Take your fearful self with you and dive into the process regardless of what others think.
Have you ever worked with a mentor?
Not really.  But all those around me have their special informal part to play.
How do you alleviate the down times?
I keep on moving as a meditation but I am old enough or experienced enough to understand that the soul needs recharging and this takes time.  It is part of the creative process even though it can be very uncomfortable.  I fill myself with good things and use that time to be useful to others.  That's a great depression breaker for me.  Thinking of others is a balance to the focus one needs when in production mode.
What defining moments have you experienced within your practice?
Goodness that's a question.  Perhaps when somebody out of the blue tells me about their experience of a work years earlier.
What is the most memorable exhibition or artwork you have seen and why?
Maybe Anselm Keifer's exhibition at the AGNSW years ago in a chilled room with lead blankets over single wire framed beds and dead sunflowers hanging upside down at the head of each bed.  There were many beds.
It was visceral and I have never forgotten it.
If you could ask any artist any question, what would it be?
Can you tell me about your practice?
What does the future hold for you?
That's a million dollar question.