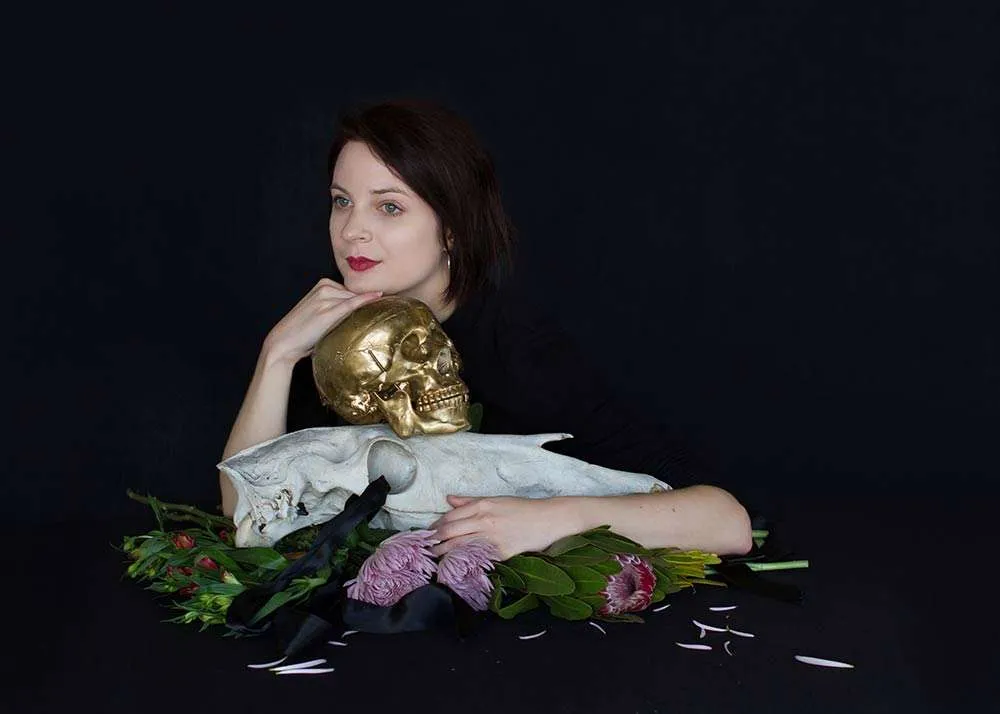 Brisbane born, Berlin based Karla Marchesi holds Bachelor of Fine Art (2004) and Honours in Fine Art (2007) degrees from the Queensland College of Art, Griffith University, where she received the University Medal for academic excellence and the Honours Thesis Prize.
Marchesi received the Philip Bacon Galleries Prize for Excellence in Drawing in 2003, enabling her to study for a semester at the Pennsylvania Academy of Fine Arts, US. Marchesi has held solo exhibitions in Brisbane, Melbourne, Sydney, Berlin and Singapore. She has also participated in a number of international group exhibitions.
Marchesi is a recipient of the 1st Prize in the Redland Art Awards (2010), the Wilson Visual Arts Award (2012) and an Australia Council for the Arts Early Career New Work Grant (2013). Her work is included in a number of public collections including The University of Queensland Art Museum and several regional galleries.
Interview with Karla Marchesi
How do you describe your work to others?
I am a painter and my studio practice is largely process driven. My work starts as one step removed from autobiography. Functioning on one level as a veiled personal metaphor my work seeks to question our historical moment and the temporality of our time. My recent practice can be described as a meditation on the quasi-religious/gender identity of the artist in the post Internet age; so to a decoding of modernity, filtered through the medium of history painting.
Do you have a preferred medium?
Oil paint. Almost exclusively. However I tend to experiment with various support materials. I have utilised canvas, composite board, raw timber, silkscreen, Plexiglas and mirror throughout my career. The physicality and sculptural possibility of the painted surface is of enduring interest, yet to be fully realised.
How do you begin new work?
Work begets new work. I have a considerable output and find new ideas through making. Other than my own practice, I look to my peers, to art history, the internet to further develop ideas as they come to hand. I don't tend to sketch much in preparation of new work, rather I collect images and utilise Photoshop as tool for concept development and compositional planning. When I come to executing the work it is important for it to be drawn up by hand, direct with the brush, so the painting develops its own internal logic from first touch. I cannot focus until every canvas prepared in the studio contains a painterly sketch and I must have a number of works on the go simultaneously to embed the process with a sense of urgency.
Do you tend to work in series or do you see your body of work as a continuation?
I do work in a series, but I've been trying to allow the edges of these bodies of work to become more porous in recent years. I feel like my practice has often been too self-consciously in search for itself. I'm trying to relax into more lateral developments to be made in the work and allow for new possibilities to emerge.
What attracts you to your subjects?
At its core my work is me trying to make sense of the world. Among the absurdity and disillusion, Art is often the only thing that makes sense: showing us how to be human, reassuring us that people have felt like this before and that there are ways in which to engage with our time and place that is poetic, material, cerebral and slow. I want to contribute to this in the small way I can.
What do you use as reference material?
A5 print outs from my digital studies.
Do you work intuitively or more consciously?
In equal measure. Painting is a bit of a dance. The work needs to develop its own logic and have the ability to arrive at unknown material temporalities, but also must be steered. There is a pedantic excess of detail that occurs in my work. The balance between trusting your intuitive mark and balancing pictorial intensions has long been a battle of mine.
What's your favourite colour to work with?
Chromatic greys
Where do you create?
In my studio. For the first 5 years of my professional practice I had an external studio wherein I fronted up and went to work every day. However for the last 5years I've been living in my studio in Berlin. No escape from the work at hand! This indulges my more obsessive art-making habits… though I often forget there is a world outside of the world I create.
Do you have a studio ritual to start the session?
Coffee then straight at it. Domestic chores as breaks. Catholic guilt frames my working practices.
What's your favourite music to work to?
I need factual content and the voice of radio speaking to me as I work. I stream Radio National online and podcasts keep me company. Long form modern history podcasts are my bedrock.
Do you enjoy coming up with titles?
It's a necessary part of the process. Sometimes they can richly inform the work and emerge easily, other times they function as mere cataloguing. The needs of the work dictate which.
What advice would you give to your emerging self?
Don't be afraid to put paint on the surface; No need to hold on to preconceived outcomes so tightly; You are more than just a painter; Market outcomes do not determine a painting's success; It wouldn't kill you to take a break. …lessons I should be heeding now as much then.
Have you ever worked with a mentor?
Yes. Upon graduating from my BFA I undertook a one-year program with Youth Arts Queensland and was mentored by Anne Wallace. Whilst living abroad, I've taken up some occasional artist assistant work. Working with artists at various stages of their careers and varying scales of production has been illuminating. This has given my practice confidence and renewed sense of possibility. I see these experiences as valuable as a formal mentoring relationship.
How do you alleviate the down times?
I tend to hit post exhibition blues hard, especially living away from family. Keep working. Always keep working. There will be a moment that is materially exciting that'll shift your perspective.
…And go see and spend time with some art. Remember what it is you value about it as viewer.
What is the most memorable exhibition or artwork you have seen and why?
How could you name just one? And experienced at what age? When you live with art in your life, you find the work you need to see at the right time.
I think collections I sighted when I studied abroad as a 19 year old had the greatest impact. Alongside the formal training I was undertaking, this new knowledge was complimented by exposure to phenomenal collections in USA, UK and France. Some highlights of which include: Slowing down and breathing with the reverberating pulse of Rothko; seeing Philip Guston and Ellsworth Kelly retrospectives that shook up my sensibilities; the jaw-dropping joy of Olafur Eliasson's Weather project in the Turbine Hall in London; and all the big guns housed in European collections: Rembrandt, Courbet, Manet, Gericault for their enlivened use of paint. I could go on and on: This is from but one year.
What does the future hold for you?
Continuing to try to figure out how to straddle the worlds of practising between two hemispheres.