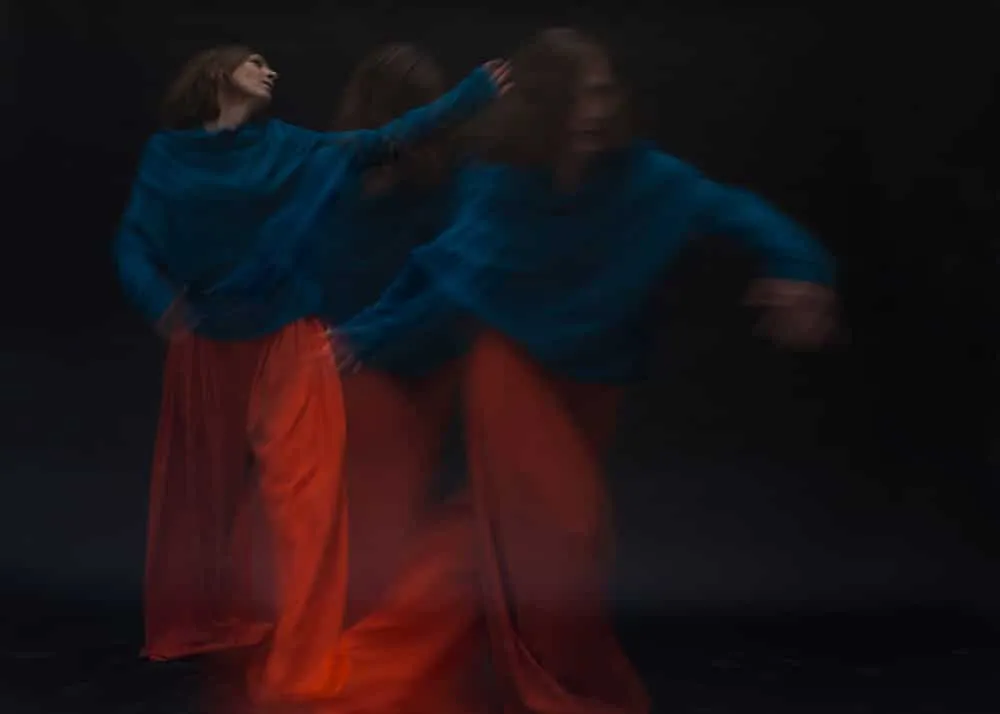 ​Nanou Dupuis is a Belgian artist based in Melbourne, Australia.  Her work implies a visual aesthetic of instantaneity through expressive brush marks from a combination of Asian and street art influences.
Through an expanded practice Nanou seeks to create an intimate experience where the viewer is embraced within the work's dynamic, depth and movement.  Each installation considers the surrounding environment as part of the work itself.  She has gained valuable experience during international Artist residencies, and has been awarded various prizes for her paintings, sculptural installations and drawings.
How do you describe your work to others?
An absolute abstraction where every mark is intentional and emotionally experienced.
My practice focuses on spontaneous yet conducted momentum in contemporary painting.  Aesthetically it reads as a combination of traditional, calligraphy mark-making and contemporary methods referencing graffiti. In both practices, great importance is placed upon intuition, speed and the permanence of the handmade mark.  In turn, I use processes and materials that are active and physical, relying upon a 'one shot' approach.  The resulting artwork defies traditional perspective, seeking movement in a 'maze wave of activity 'and pursue a sense of kinetic within the work as the viewer experiences it.
Do you have a preferred medium?
I combine pre-made mediums such as industrial spray paint as well as making my own, tweaking traditional methods I have learned during intensive workshops in traditional Asian techniques.
How do you begin new work?
I have a ritual that comes from my experience of learning traditional Japanese painting 'Nihonga'.  Firstly, I write on a piece of paper any feelings or thoughts that could come in the way of being fully emerged in the process of painting.  I fold it until I can no longer fold it further and leave it outside my studio.  Entering the studio, I select and prepare my surface and mix my pigment.  I work in silence but funny enough as soon as I start painting, music starts in my head that conducts the flow of my brush marks.
Do you tend to work in series or do you see your body of work as a continuation?
The best compliment I have been given about my work is that I is very distinctive which is what every artist is seeking without the work being a slight variation of another artwork: 'you know for sure this is a work by Nanou'.  I see each work as an evolution sometimes good or not so good, but I do not intend to work in series.
What attracts you to your subjects?
The non-subjectivity is what attracts me.
What processes do you use to bring your ideas to life?
The atmospheric condition will determine what is to come, I determine what density I need and drying time for each medium I would like to use, and how my state of mind and physical limitation can be pushed further.
What do you use as reference material?
Being genuinely of a private nature, the direction of work is toward an inner research and surrounding environment.  Therefore, for most of my practice I have avoided overlooking at other's work wanting to find my own way rather than being tempted mimicking others.
Do you work intuitively or more consciously?
Neither one or the other separately, but rather in symbiosis furthermore acknowledging Sigmund Freud's theory of blurry boundary between conscious – unconscious and subconscious.
What's your favourite colour to work with?
I am in big trouble as I like them all, enjoying more and more mixing and using colours that are not always the most popular or so much a 'decorative' trend.
Where do you create?
Until a few months ago I was in a shared painting studio now I have my studio at home.  As I use spray paint and gestural techniques, I need an enclosed space where I can spread my wings.  A place where I can control dust and get fresh air, but mainly being able to hear the sound of my breathing is detrimental to my work.
Do you enjoy coming up with titles?
I never used to but now I love it!  I came up with a system that works wonders.  (Artist friends said that it was genius!)
I call my work what the picture file is saved on the camera example: IMG_1111.  This makes so much more sense as my aim is total abstraction, a title can tell the viewer otherwise!
What's your favourite part of creating?
I love it all, this is the only time I feel that everything makes sense.
What advice would you give to your emerging self?
Learn how to promote yourself and dedicate time to follow up on opportunities.  Say thank you when someone gives you a compliment rather than feeling embarrassed and invite these people to your upcoming exhibitions.  Don't be shy to introduce yourself and always think that your best work is yet to come.
Have you ever worked with a mentor?
Yes, during an artist residency with Judith Kruger in the U.S to learn about Japanese traditional techniques and ended up assisting her during her tutorial and doing a collaborative painting performance with her using mineral pigment.
How do you alleviate the down times?
As yet I have not found the perfect solution, but I am open to suggestions.
What defining moments have you experienced within your practice?
Randomly…
While studying at the Academy of Fine Arts, I was privileged to be asked to be in charge of the restoration of a church from the 16th century which belonged to the Belgium royal family.  I was so surprised as I was dancing away with headphones on while in the middle of creating a massive abstract painting when it happened.  They said that it was the way I was using oxide colours that seduced them, but I know it was most likely to be my dancing ☺
While in a residency in central China, I was mentoring traditional Chinese painting students abstract painting.  It was a challenge for them as they were taught to copy the greatest therefore had no knowledge or confidence in allowing their own though to be exposed on paper.  We had a language barrier, but they gave me their trust and seeing the joy in the student's eyes as they were successfully experimenting was the greatest reward.
If you could ask any artist any question, what would it be?
If the painter Zao Wou Ki was still alive I would ask him if he would allow me to come to his studio in Paris to meet with him.
What does the future hold for you?
Many things worthwhile celebrating.