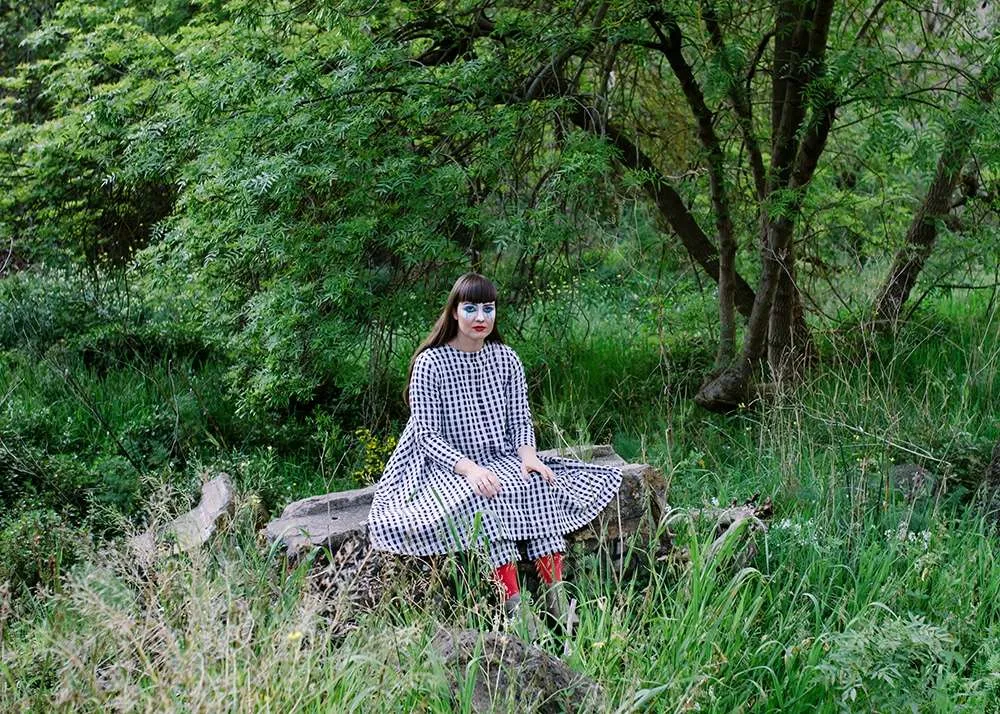 Tai Snaith is an artist with a practice that sees her take on the titles of curator, producer and writer as well as maker. Tai's work is often project based, playful, collaborative and experimental.
Tai is interested in the idea of conflation across female identity, time and practice. Her current project reflects the parallel themes of writing and illustrating fiction in her own life, thus creating a kind of metafiction between her life and work. She is interested in exploring the complex nature of female identity in contemporary art. Since her exhibition 'Woman Vs Wild' at West space in 2012, she has had a growing interest in the idea of the forgotten woman in art history- the kind of character the patriarchy conveniently overlooks, or puts into the 'too hard' basket.
Tai has work in both private and public collections and has been shortlisted for numerous prizes, winning the Banyule Aquistive Prize in 2013 and Highly Commended for the Churchie Emerging Art Prize in 2016. Tai has also written and illustrated 2 pictures books; The Family Hour in Australia and Sticks and Stones Animal Homes, both published by Thames and Hudson.
Interview with Tai Snaith
How do you describe your work to others?
I often find this really hard. I usually say that I do a whole lot of stuff ranging from painting to organising and writing and illustrating. Depends who it is!
Do you have a preferred medium?
I have a number of preferred mediums! But yes, each project tends to be different.
How do you begin new work?
These days I try to be very honest about where I am at and what I am working through in my own life. This usually informs my work either consciously or subconsciously. My latest series of paintings 'Portrait of a Sunday Painter' grew out of me searching for a specific type of female role model who didn't seem to exist. So I invented her I guess!
Do you tend to work in series or do you see your body of work as a continuation?
I think this has changed for me. I used to complete a project and then very much 'move on.' However now, I feel like even though each project is separate I am more interested in keeping them alive for as long as possible and running a series of parallel projects or ideas at once.
What attracts you to your subjects?
At the moment I am interested in women. I have never painted people at all before last year. I guess I am more interested in investigating a kind of melancholy that a lot of women share, particularly women who chose to maintain a practice and a family, etc. I am very much interested in abstract female thought also, so at the moment there is a kind of convergence of the two lines of investigation occurring in my practice- the literal investigation of portraiture of female sadness and perhaps the more abstract series of symbols or marks that they we make subconsciously.
What processes do you use to bring your ideas to life?
At the moment half of my studio is full of hundreds of tiny bits of porcelain that I continually shuffle around. This part of my brain used to be concerned with paper collage, but it seems to have moved on to ceramics. The other half is where I paint portraits or create storyboards and illustrations for my books. In between I also use the computer for research into both literary and image based material. Sometimes the two areas collide, often they stay separate. I guess I have a third way of working that is purely site specific and concerns working with other people and their spaces or ideas.
What do you use as reference material?
At the moment I have many books about forgotten or unknown female painters and sculptors and photographers from the past. I also hoard lots of old magazines from the 40's-70's. I spend quite a lot of time googling 'in her studio' or 'in her garden' and I make series of different folders on my computer that I can never find again.
Do you work intuitively or more consciously?
I think it starts intuitively and often starts from a spark of pure curiosity or play and then deeper meaning comes later.
Do you aim to create the finished piece exactly as you envisioned or enjoy allowing it to develop organically?
Definitely develops organically, whether I plan it that way or not!
What's your favourite colour to work with?
C'mon! That's a crazy question
Where do you create?
These days I spend a lot of time in the studio. But in saying that, many of my deepest thoughts or ideas come to me whilst walking along the Merri Creek, listening to podcasts. I am also an obsessive and compulsive gardener, a lot of very great things happen in my mind when I am covered in dirt and sweating.
Do you have a studio ritual to start the session?
Get rid of the kids!
What's your favourite music to work to?
I used to be very much into sad female singer songwriters like Jolie Holland, Gillian Welch, Niko Case, etc. But now I have been listening to some slightly more upbeat versions I guess. I love Courtney Barnett and her honesty. I also love Jose Gonzalez. And often I will listen to someone like Brian Eno or weird Japanese percussion or something that has less of a beginning or an end to it, so I don't think about time too much.
Do you enjoy coming up with titles?
Um, no?!
What's your favourite part of creating?
Being lost in it, forgetting everything else
What advice would you give to your emerging self?
Trust yourself, don't listen to your lecturers, don't worry about scenes.
Have you ever worked with a mentor?
Yes, I have had a few. Recently I have pretty much just approached older artists (often women who have had families and sustained careers) and asked to meet up for a coffee. It's the best, very inspiring and helps you to realise that everyone finds it difficult at one point or another in their life.
How do you alleviate the down times?
Gardening
What defining moments have you experienced within your practice?
Realising that what I am interested in may be relevant to a whole lot of other women. Also recently realising that often I make my best work when I don't try too hard… or when I'm really pissed off.
What is the most memorable exhibition you have seen and why?
Oh god, that's hard. I remember seeing Louise Bourgeios' work for the first time in New York and being blown away by the sheer guts of her. Otherwise visiting Naoshima in Japan was very important for me too.
If you could ask any artist any question, what would it be?
I would ask a whole lot of women artists- Why did you stop???