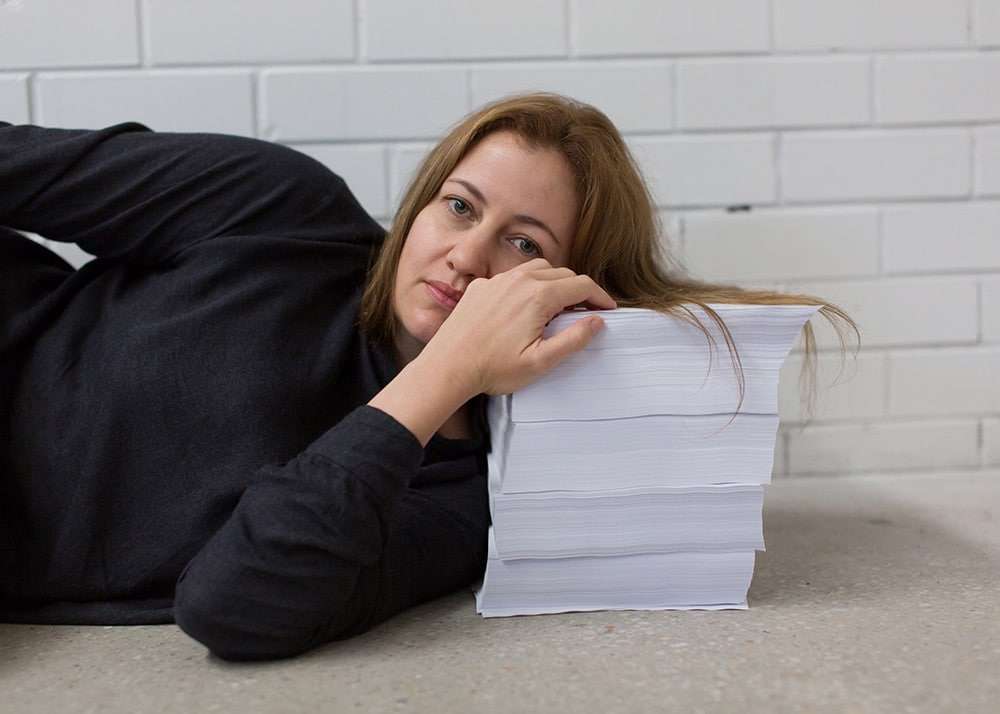 Victoria Reichelt studied Fine Art at the Queensland College of Art, graduating in 2005 having completed her Doctor of Visual Arts. She has been short-listed for a number of major art prizes including the Gold Award at the Rockhampton Art Gallery, the RBS Emerging Artist Award, the Fletcher Jones Art Prize, and in 2013 she won the Sulman Art Prize at the Art Gallery of New South Wales. She has been awarded an Australia Council New Work Grant and the Linden Innovators Award from the Linden Centre for Contemporary Arts. Her work has been included in exhibitions at the Canberra Contemporary Art Space, Sherman Contemporary Art Foundation and at the Gallery of Modern Art (GoMA) in Brisbane, and she has served as a board member on the Visual Arts Board of the Australia Council for the Arts.
Victoria is represented by the This is No Fantasy in Melbourne, VIC and Jan Murphy Gallery in Brisbane, Qld.
How do you describe your work to others?
Investigations into the overlooked, or soon to be obsolete.
Do you have a preferred medium?
I have always painted oil on canvas, even at art school when they encouraged everyone to try new things I'd stick with oil on canvas.
How do you begin new work?
I hate starting new work! I'd prefer to be half way through a work – and I love that victory feeling you get when you finish something
What attracts you to your subjects?
I like simple objects but I like to play with numbers to make an interesting composition. I am attracted to objects that I can source a lot of!
What processes do you use to bring your ideas to life?
The process of photography is just as important as the painting – I like to set the objects up to be photographed and then leave them out for a few days and keep pushing the arrangement until I find one that will translate to paint in an interesting way. Once the photos are done the actual process of painting is quite meditative. I usually paint in one or two layers and keep the paint pretty thin. I feel like my greatest skills is patience as the works take a long time to make and they can't be rushed.
What's your favourite colour to work with?
At the moment I am loving white on white, as well as greys and blacks, occasionally with a splash of red. I have worked with the colour spectrum for my past few shows so it is nice to be paring it back a bit at the moment.
Where do you create?
I divided my garage down the centre and I have a studio on one side and the other side is a play room for my kids, so that I can paint while I look after them :‑)
Do you have a studio ritual to start the session?
Coffee, coffee and more coffee.
What's your favourite music to work to?
I listen to a ton of podcasts while I paint. At the moment I am loving anything by Slate, Pod Save America, The Empire Film Podcast, The Dollop, How Did This Get Made, Keep It, The Wired Podcast, The Signal, NPR Politics, Fresh Air, Reveal, Revisionist History, Hidden Brain, The Daily, Steele Wars, Pop Culture Happy Hour and of course This Wild Song :‑) I have also been loving one called Last Seen which is an investigation into the Isabella Stewart Gardner Museum art heist in 1990, by the Boston Globe.
What advice would you give to your emerging self?
Go easy on yourself, work hard but know that you will have failures and it's not the end of the world.
Have you ever worked with a mentor?
I have had some wonderful mentors in my life, most notably Donna Marcus and Rosemary Hawker. I also have a great group of friends who are also artists who I email for advice and to bounce ideas off quite regularly.
What is the most memorable exhibition or artwork you have seen and why?
The Gerhard Richter exhibition at GoMA in Brisbane last year was amazing. It was quite overwhelming to see so many of Richter's works in Australia. In particular the paintings of his family and his Atlas (a collection of photographs, newspaper cuttings and sketches that he has collected over the years, often to use as source imagery for his painting) were amazing.
What does the future hold for you?
Not sure. Coffee? :‑)