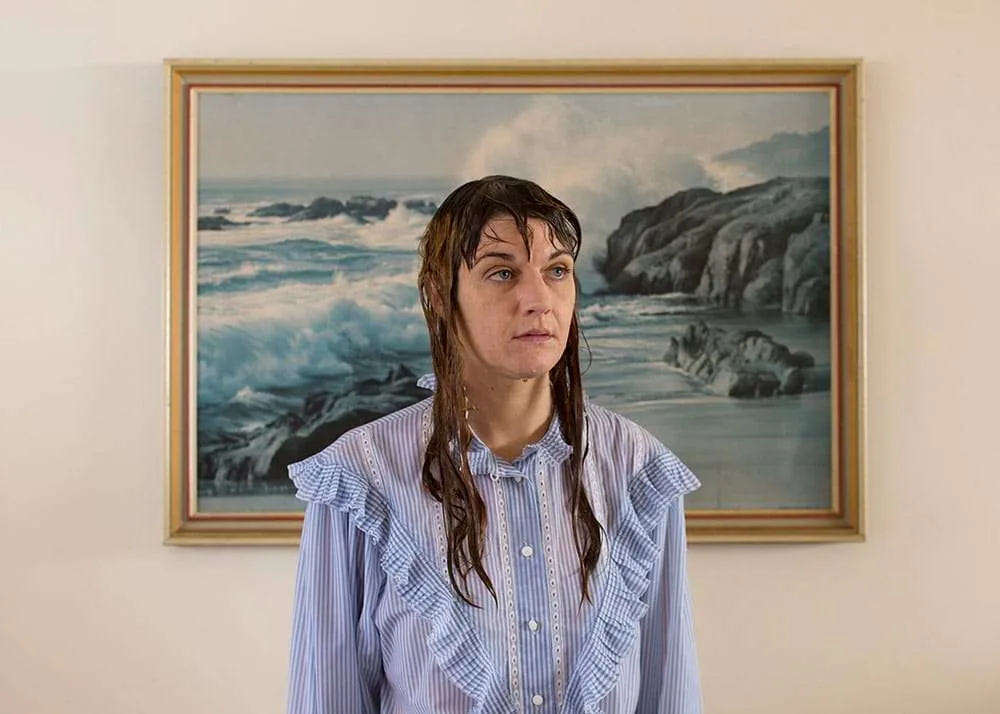 Indigo O'Rourke is a visual artist working predominately between drawing and painting.  Her work focuses primarily on social and political issues in today's climate.
She currently lives and works in Melbourne.
Interview with Indigo O'Rourke
How do you describe your work to others?
In recent years I would say, "realistic biro drawings".
Do you have a preferred medium?
Biro at the moment, moving back to coloured pencils for my next show.  Drawing is the most innate medium for me.  I also write, sew, paint and make collage.
How do you begin new work?
I'm always working, whether sketching or writing.  If I'm working on an exhibition I usually have a clear concept and go from there.
Do you tend to work in a series or do you see your body of work as a continuation?
Both.  Sometimes I like to put projects to bed, particularly if they have been years in the making or a particularly heavy concept, I won't revisit those projects.  I do have some things ongoing which seem like they could continue forever.
What attracts you to your subjects?
I usually work within a research based practice often building narratives from social and political issues.  My last show was about homelessness and the one prior to that was about suicide.
What do you use as reference material?
I take a lot of photos both digital and film.
Where do you create?
At home in my studio is where I execute the work.  If some of the works are small I will take them away on weekends or occasionally to my day job.
Do you have a studio ritual to start the session?
Not really.  I make sure my dog is well exercised so he doesn't bother me too much 🙂  I like to have podcasts ready to go – Conversations with Richard Fidler, Casefile, Trace, Australian True Crime, Radio National law report, and I often stream stand-up comedy to lighten the load!
Do you enjoy coming up with titles?
The titles come up with themselves!  If I have to think too much about a title it probably doesn't need one.
What advice would you give to your emerging self?
F*ck what anyone else thinks.  Keep making.
Have you ever worked with a mentor?
I have many artist friends who I admire. I love to shoot the breeze and talk about processes with them.  I lived a few doors down from my favourite living artist Richard Lewer.  I loved our conversations, I would look to him as a mentor sometimes.
How do you alleviate the down times?
I'm lucky that I don't suffer from post exhibition blues.  I have many friends that do.  I feel liberated once an exhibition is over I just get stuck straight into the next one.  I'm always making or writing and working with my moods so I never really come off the treadmill.
What does the future hold for you?
Nobody knows the answer to this question, I'm excited by that!
I am studying paramedicine so perhaps my next body of work will be influenced by that new career path; we will have to wait and see.